Directions to the A-3 Skywarrior Whidbey Memorial: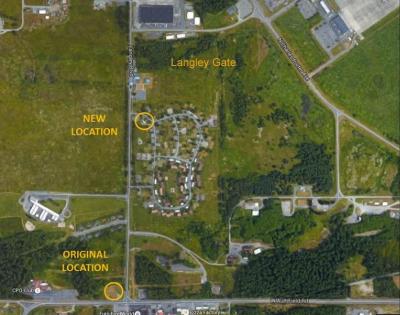 From Highway 20 on Whidbey Island, turn onto W. Ault Field Rd . The turn is marked by the display of A-6 and EA-6B aircraft on the west side of the highway. Drive West on Ault Field Rd approximately 1.8 miles to Langley Blvd. Drive down Langley Blvd approximately .4 miles. Turn right onto Larkspur Circle before reaching the Langley Gate entrance to NAS Whidbey Island. The Memorial Site is on Navy property, but outside the security perimeter, and is accessible to the public.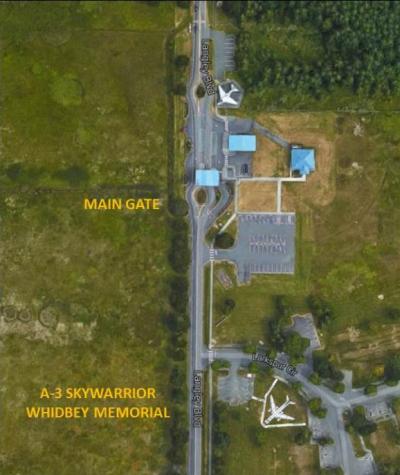 Please note: As of September 2015, construction of the Memorial Site has not yet begun. We anticipate that construction of the Memorial will begin in the near future. While awaiting the beginning of construction, the A-3 is temporarily parked on Larkspur Circle immediately adjacent to the future location of the memorial.